Spots selected on gel image 'control_01'
Spots are highlighted in the image's group color. You can click a highlighted spot to open its Expression Profile Report.
Total number of selected spots highlighted in this report: 9.
Spots are annotated with labels (if available) or with spot IDs. Click on the image to toggle their visibility.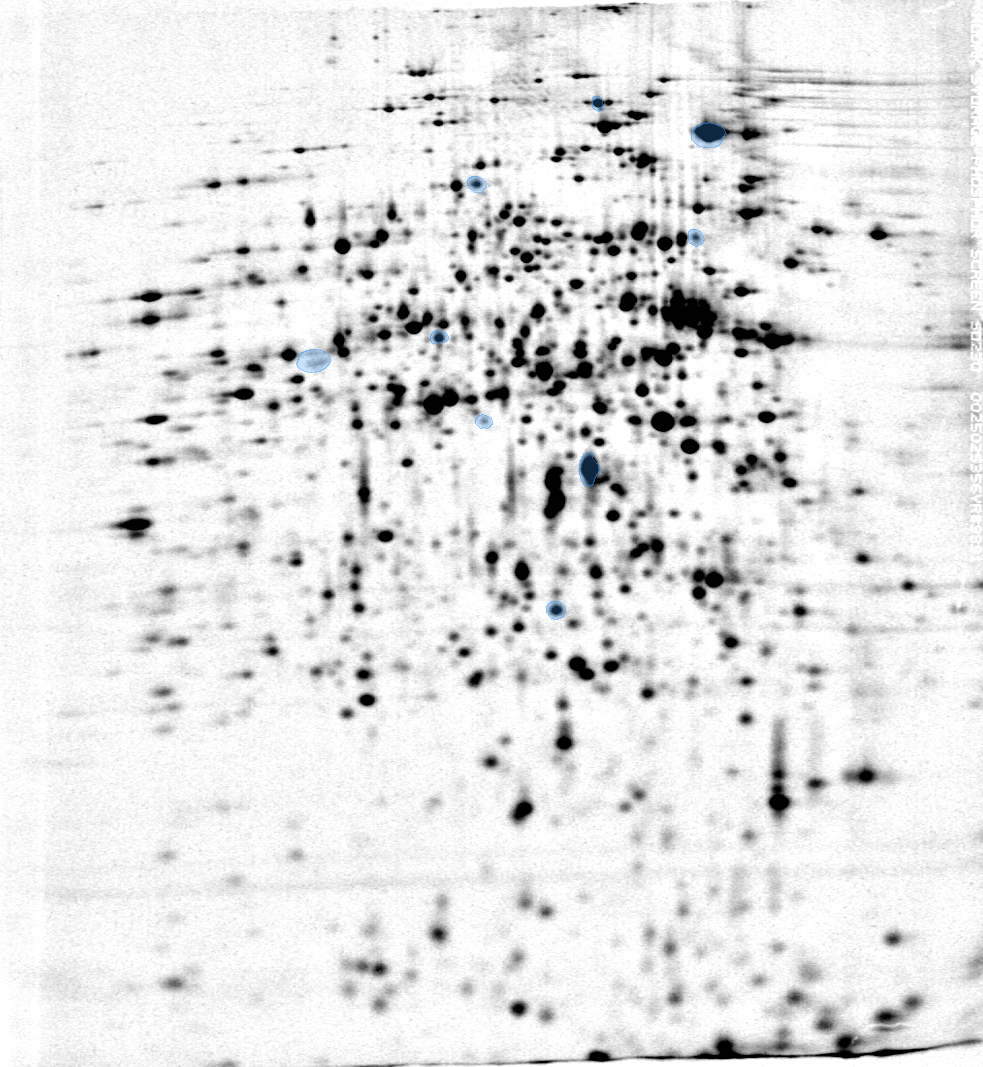 13019
13174
EF-Ts
13562
13817
13840
EF-G
13963
13967
List of selected spots on 'gel image 'control_01''
| ID | Label | X | Y |
| --- | --- | --- | --- |
| | no label on this image | 695 | 237 |
| | no label on this image | 483 | 421 |
| | EF-Ts | 589 | 470 |
| | no label on this image | 556 | 610 |
| | no label on this image | 477 | 184 |
| | no label on this image | 598 | 103 |
| | EF-G | 708 | 135 |
| | no label on this image | 439 | 338 |
| | no label on this image | 313 | 361 |